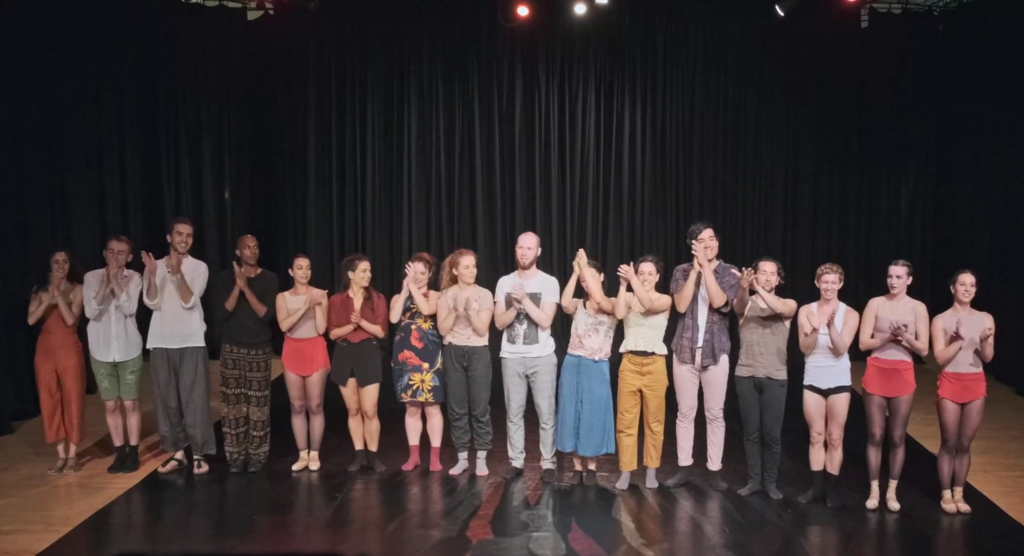 Our next Scratch Platform will be on Friday April 17th at Margaret Shepherd Studio Theatre at 7.30pm.
Book tickets now on Eventbrite
Are you a dancer or choreographer with an idea for new work or choreography in development?
Call Out For Dance Artists
Our Scratch Platform connects our community of artists, students, and supporters to create a programme that gives a taste of work in progress and short pieces under development. 
Artists working in dance, contemporary ballet, music and related performance forms are invited to submit their work for participation. Pieces can be any length up to 10 minutes. Solos, duets and group pieces are all welcome. The theme for this event is "Genesis": new life, new beginnings… to reflect the Spring season and positive energy that the start of the new decade might inspire in us.
Bring a fragment of work to a performance environment, connect with audiences, fellow artists and get feedback. The event will be recorded and you will have the opportunity to film or take photographs, provided you/your photographer does not disturb the appreciation of the live performance by the audience.
The venue has a basic lighting rig, black harlequin dance flooring over wooden boards, black backdrop and side curtains (no wings). There are two entrances to the performance area from upstage left and right. The lit stage area measures roughly 8m wide x 10m deep.
There will also be an opportunity for dancers to join a LIVE JAM / IMPROVISATION IN PERFORMANCE with live music alongside fellow performers. Score to be discussed closer to the date. Please mention your interest when applying.
Location: Margaret Shepherd Studio Theatre
Dates: Some shared rehearsal time is available in the two weeks prior to the performance. Get in on the day of the show is at 4pm. Technical rehearsal will be at 5.30pm. Doors open at 7.15pm. Get out by 9.30pm. There will be a post show drinks and discussion at a venue in Hoxton Street for participants and audience members to connect and share reflections and feedback.
Deadline: Friday 20th March 2020
Fees: This is a ticketed event with a guarantee to cover venue hire and ticketing fees, so participants should be prepared to cover their own expenses. Any Box Office takings over the guarantee will be split between the participants. Concessions, group discounts and company comps are available to participating artists. Please notify us with names of any invited guests/agents/programmers/reviewers who will be added to your guest list.
To express interest in participating and for more information please email events@hackballet.com with the subject "Genesis"  . Choreographers include a video link/images/description of the piece you would like to include in the programme. Dancers include a CV and headshot with your expression of interest.