Hack Ballet's project for 2020 is an exploration of the process of shedding toxic attitudes and limiting beliefs, in the age of #metoo and metamorphosizing gender, nationality and other identities. The project developed in response to the current climate of identity politics and the effect this is having on personal relationships, as well as the global outcry from the dance community to the recent Lara Spencer bullying comments about ballet training for boys on the Good Morning America television programme.
DeToxic uses ballet, contemporary dance, improvisation and contact techniques in solo and duet material that explores intimacy and aloneness, joy, reflects on beauty, serenity and harmony, and positive and negative sides of escapism and conflict avoidance.
What is the antidote to the toxicity of gender wars, social media, and incompetent leadership? DeToxic… creating the world we need to live in… and detoxing the harmful values and attitudes that have limited our potential in the past.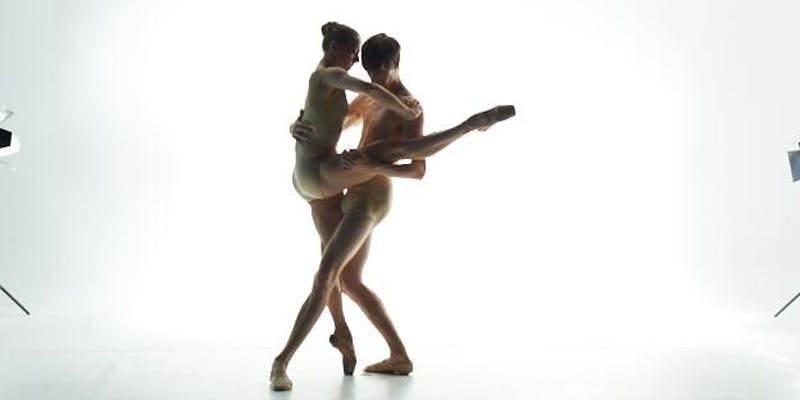 DeToxic
Research and Development Summary
An R&D investigating our response with consent, joy and connectedness to
contested cultural territory of gender, individuality, and relationships between
people of all genders who have been affected by manifestations of "toxic
masculinity". Comprising residencies at Studio Wayne McGregor, Bristol Island
and New City Fitness, in which a bank of material will be developed for future
transformation into two modes of presentation:
Durational/immersive/gallery format
Theatre/formal grouping into three parts of a Triple Bill

A planned future tour will follow in 20/21 with pencilled dates at Bristol Island,
The Margate School, Margaret Shepherd Studio Theatre, Cockpit Theatre, and
Arts at the Old Fire Station Oxford.
What we want to achieve
Responding to Lara Spencer's controversial 2019 comments about boys in
ballet, I will use studio residencies at Studio Wayne Mcgregor, Bristol Island and
New City Fitness to work with a diverse group of dancers, individually and in
groups, to reflect on our understanding of definitions of "toxic masculinity" and
how we might experience it as dancers, audiences and in everyday life.
Choreographically we will explore concepts of:
safe touch/trust/consent
relating to each other, in contact and in space
individual identity expression in set and improvised material
dichotomies of individual constraint, or empowerment, by knowledge, modes
of transmission and performative conventions of contemporary ballet
use of contemporary ballet movement, and improvisation, to create "positive
affect" (what makes us feel good?)
We will add to our library of movement material to draw on for transformation
into performance presentation in two formats at our sharings of work in
progress:
DURATIONAL
Flexible timing for more improvisation
Potential for 360 audience aspect
Can include immersive/promenade presentation
Can include live music performance
FORMAL THEATRICAL
End on presentation
Greater development of narrative
May include defined periods of structured improvisation
Mainly recorded soundtrack
During discussion forums, engagement activities and workshops, we will reflect
on the questions – How does our performance of gender effect our choices in a
contemporary ballet landscape? What real or fantastical narratives do we want
to share with our audience (our community/culture)? How can we acknowledge
the utopian/dystopian implications of the ways we seek to influence, judge, and
control others as performers and people?
How DeToxic will develop the work of HackBallet
Building on the success of our Elicitations Triple Bill in 2018, this R&D phase
will allow us to develop and test new material in a variety of contexts with the
aim of developing a new Triple Bill programme with potential for touring.
This will develop my work by:
Giving space to apply a critical lens to toxic masculinity
Facilitate discussion of toxic gender norms
Establishing protocols for how we work together to address toxic
power/gender imbalances
Build a body of educational material that can help us develop new
engagement activities to accompany existing work
Employ different methods to create, examine, test, gain feedback and refine
the choreographic material.
Implement data collection and market segmentation strategy
Improve knowledge about venues and markets
New opportunities to collaborate with musicians, photographers, designers
and dancers
Opportunities for feedback and mentoring
Enhancing the artistic quality of my work
Creating high quality marketing & educational materials
Exploring effectiveness of marketing strategies & creating PR opportunities
Gathering data about our audiences
Expanding and developing audiences
Opportunities for artists' professional development
Connecting our Bristol- & London- based artists and audiences
Strengthening relationships with venues with a view to future touring
Developing and formalising fair contractual frameworks
Developing project/people management, logistics, accounting & reporting skills
Making a positive contribution to the future direction of contemporary ballet
How you can help:
We are looking for core sponsors to help create our new Triple Bill and take us on tour.
SUPPORT OUR RESEARCH AND DEVELOPMENT
Can you offer support in kind or use your skills to help make the project a success?
We are looking for volunteers!
Front of House
Marketing
Social Media
Workshops and Education
Community Connectors
Hard Yakka
If you can help us at an event, or connect us with a group, book a workshop, sell merchandise, or bring friends to our shows…
We would love to hear from you!
Get in touch at:
and let us know how you would like to be involved!