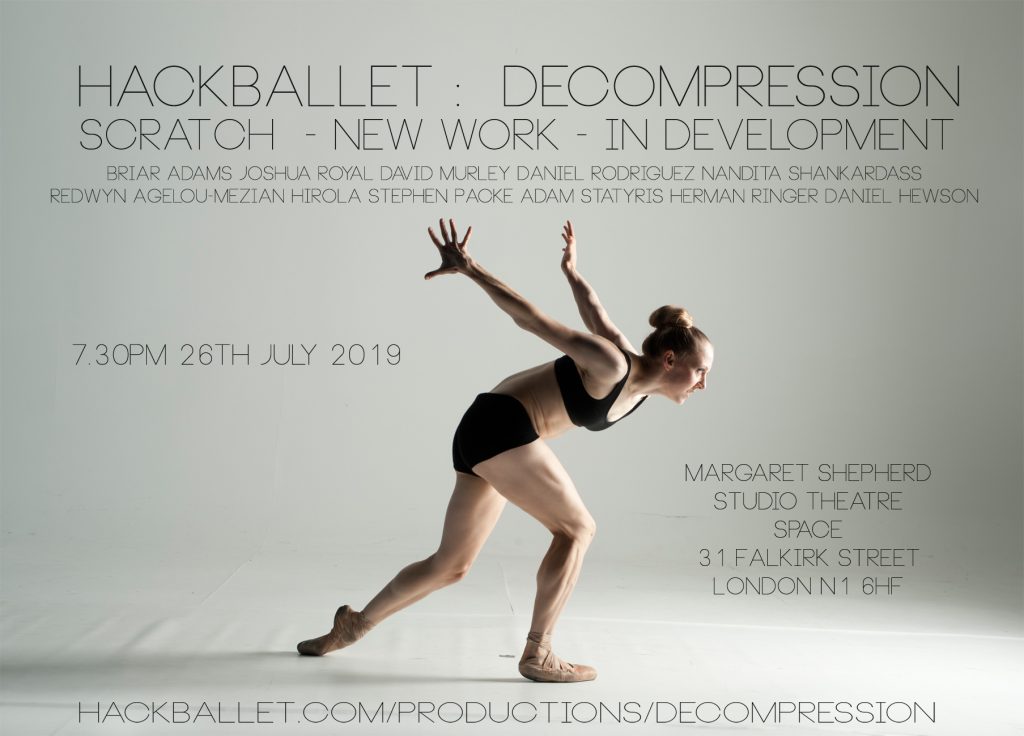 Decompression: Release the pressure, breathe out, expand.
Briar Adams and Hack Ballet bring together an eclectic group of dancers and choreographers working in the contemporary ballet space for an evening of short contemporary ballet and contemporary dance works, new and in development.
Created in collaboration with composers Stephen Packe, Adam Statyris, Daniel Hewson and Herman Ringer, choreographers including Briar Adams, Joshua Royal, Nandita Shankardass, David Murley, Daniel Rodriguez and their diverse cast of dancers consider new choreographic propositions with poignance and characteristic flair.
Following Adams' spine surgery in 2018, she has moved the company deeper into the territory of consideration of philosophies of creativity, disability/different ability, health and sexuality. Decompression is a call to action for artists to create spaces for themselves to live and express their experiences with thoughtfulness, fostering a spirit of physical innovation that embraces mindfulness, acceptance and diversity.