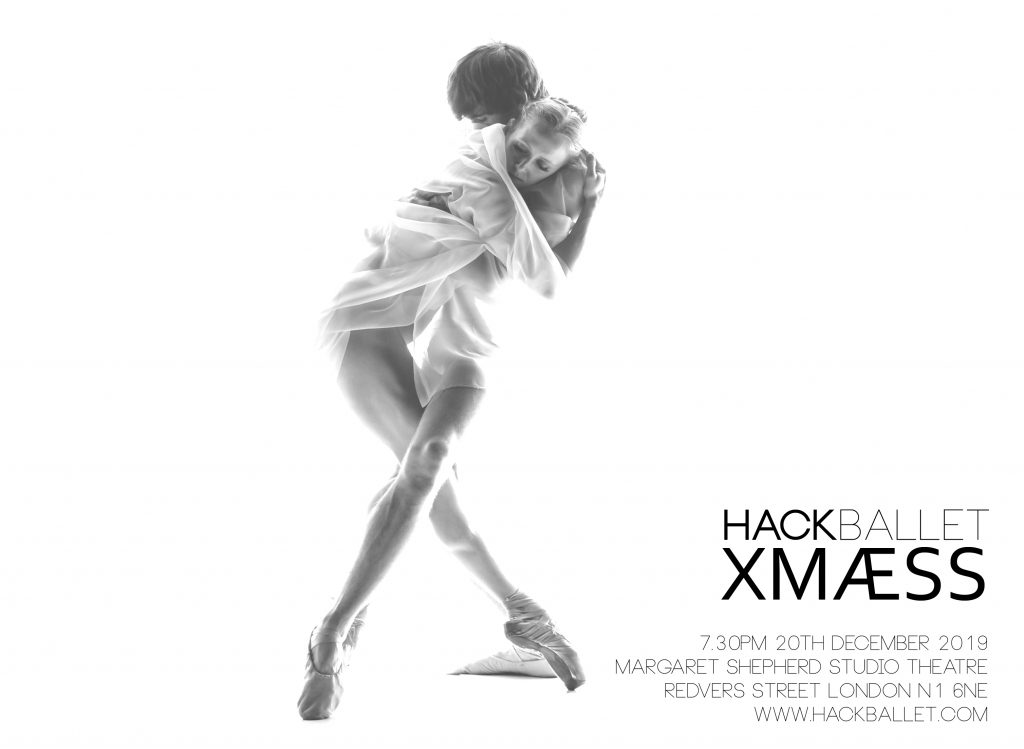 Artistic Opiates | Creative Cures | Seasonal Sensations

XMÆSS is a collection of new dance concepts from a diverse cast of dancers featuring live and electronic music performances. Expect an eclectic evening of experimental contemporary dance and music, new and in development, where professional neoclassical ballet catalyses physical theatre and improvisation.
This HackBallet Scratch platform gave artists a space to toy with contemporary ideas, whimsical fantasies and experimental modes of creation. In collaboration with composers Stephen Packe, Daniel Hewson, Herman Ringer and others, choreographer Briar Adams and invited special guests consider original choreographic propositions with poignance and characteristic flair.

Briar Adams | HackBallet are proudly supported by Studio Wayne McGregor's #FreeSpace programme.