Open Call for dancers and musicians for Professional Development Opportunity
Deadline: 9th December 2019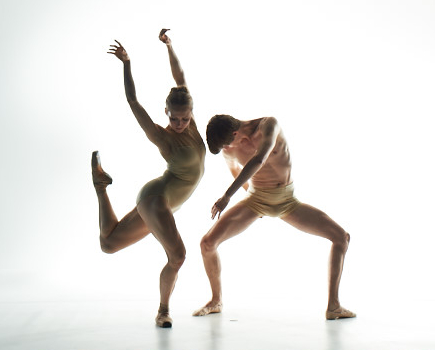 HackBallet's XMÆSS scratch platform for new and experimental work is coming up on 20th December 2019 at the Margaret Shepherd Studio Theatre in Hoxton on the campus of New City College.
As part of HackBallet's 2020 DeToxic project, the company would like to offer a professional development and performance opportunity for experienced dancers, dance students, and musicians, of all genders, who have an interest in improvisation.
Dancers
Advanced ballet and contemporary dancers and dance students with an interest in improvisation are invited to participate in the following as part of the XMÆSS lineup:
Mirror in the Sahara – A Cunningham/Cage/Reich influenced contemporary ballet work to music composed and performed by Daniel Hewson
Mixed Movement inspired Improv Jam to an improvised score from the musicians.
Musicians
Musicians and composers (artists who identify as female are especially encouraged to apply) are invited to participate in the following:
Mixed Movement inspired Improv Jam
Submit new or existing short compositions (up to 5minutes in length) that would be suitable for creation of a contemporary ballet solo or duet which will be presented as a work in progress
In the Mixed Movement inspired Improv Jam, dancers will improvise short (1-2 minute) solos exploring their personal performance style to an improvised score from the musicians. Following this the dancers may participate in a group jam which may include duet or contact material which gives dancers the opportunity to explore the connections between themselves and other movers in the space, in the style of a durational performance.
Participation for dancers and musicians is FREE.
There will be a Rehearsal/Jam on Wednesday 18th December at Studio Wayne Mcgregor from 6pm – 10pm accompanied live by Daniel Hewson (please still apply if you are unable to make this date but would like to take part in the event)
How to apply:
Dancers should email an expression of interest to events@hackballet.com
Deadline: 9th December 2019
About 2020 DeToxic
DeToxic explores ways that dance and music can encourage individual expression, self selection and positive wellbeing by giving dancers opportunities for choice, learning, ownership and freedom within a structured performance framework. HackBallet welcomes greater adoption of contemporary dance principles – including anatomically sound movement practice, fusion training techniques and freedom from restrictive gender norms – by people who identify as ballet dancers.
Also coming up: Contemporary Ballet workshop
HackBallet director Briar Adams will be leading a workshop at The Place on Sunday 8th December for interested dancers, Click here to find out more and book your place via eventbrite
HackBallet is supported by Studio Wayne Mcgregor's #freespace programme