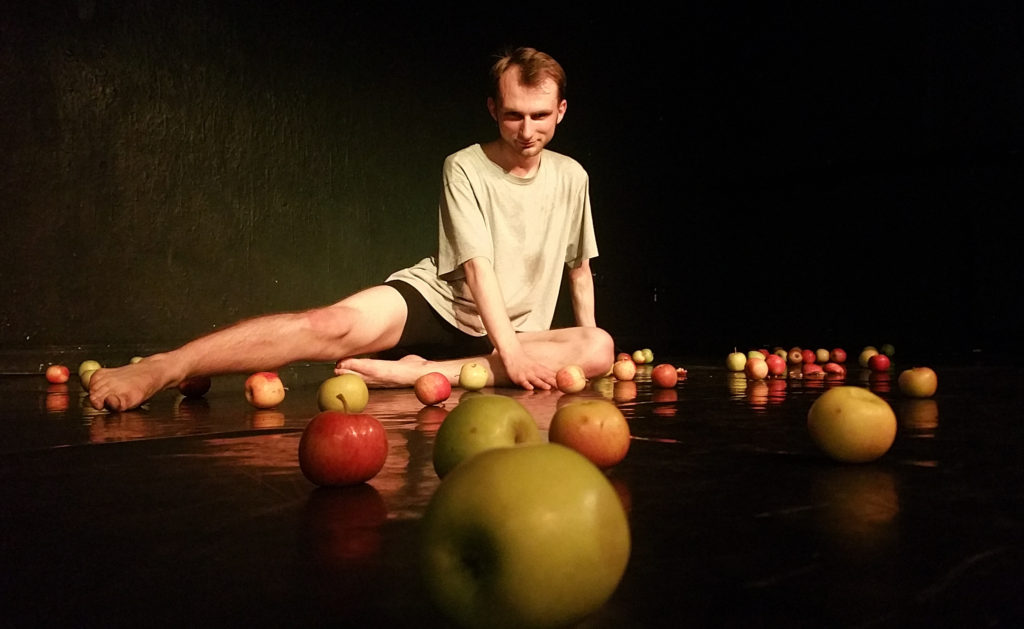 Physical theatre practitioner Steven Zilinskas, and choreographer Briar Adams, are teaming up to present Mirage: The Philosophy of Apples, a workshop series for young people.
Does an apple a day keep the doctor away? Would Isaac Newton still have discovered gravity, if he had been wearing a hat? What if he had sat under that apple tree in May, instead of September… and had been hit in the head by a spring blossom, and not a falling autumn apple!
Are you a good apple… or a bad one?!
We are looking for groups of young people (aged 10+) who would like to come bobbing for apples with Steven and Briar, to help us find the the funniest and most absurd aspects of trying to fit all the apples into the fruit salad of life.
These workshops engage young people in the use of creative techniques from physical theatre, script writing and comedy, to investigate themes like: individual identity and group cohesion; responsibility and predetermination; inspiration and being self-motivated… to help them figure out when to fit in, and when stand up for yourself, all inspired by Newton's apple tree and the physics of fate.
If you are interested in finding out more, or to request an education pack, contact Steven on s.zilinskas@hackballet.com