The Autumn Ballet Fusion performance course is nearing the end and we will be filming on December 12th and creating our final film project over the holiday break.
Are you keen to get involved in our next Adult Performance Project?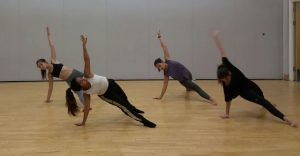 The next Adult Performance course starts on January 9th at SPACeHoxton. This course will run for 12 weeks with the final session on March 27th. The choreography will be created by Briar Adams and rehearsed by Hack Ballet company dancers to hone your technique and expand your expressive range.
This 12 week general level course is open to adults with some dance experience in ballet, contemporary or any related style, who want to improve their general fitness while learning to create and perform original dance choreography.
During the course you will focus intensively on learning an original contemporary ballet choreography, building on the basic principles of classical ballet and contemporary techniques to give you a solid technique that allows you to respond effortlessly to choreographic combinations and move with precision and powery . The course will help you grow your confidence, build performance skills and expand your fitness and freedom of movement.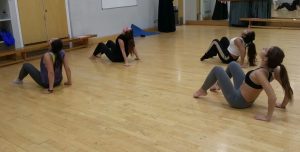 In a supportive, friendly environment where dancers from all backgrounds are welcome, you will receive professional coaching to hone your technique and express your dance personality.
Ready to sign up?
Use this link to book your place online via eventbrite:
Course Time and Dates:
This intensive course runs for 12 weeks on Mondays from 7.30pm – 8.30pm
First Class: Monday 9th January 2017
19:30 – 20:30 GMT
Performance/Filming: Monday 27th March 2017
To get the most out of the course, participants are advised to attend every session. Please advise the course leader on education@hackballet.com if there will be any planned absences for any course dates.
LOCATION
SPACe Hoxton
Sports and Performing Arts Centre
Falkirk Street
London
N1 6HQ