Emerging from lockdown, HackBallet artists and friends explore new ideas and inspiration.
HackBallet's regular Scratch platforms invite artists to investigate improvisation, departures from their usual modes of practice, new collaborations and work in progress, giving our audience a taste of a diverse smorgasboard of artistic output from within our talented community.
---
Guitar | Flamenco
Performed by: Bryan Reyes Rodriguez, Agoney Perdomo Hedz, Dalia Rosano and Juan carlos Barba Jiménez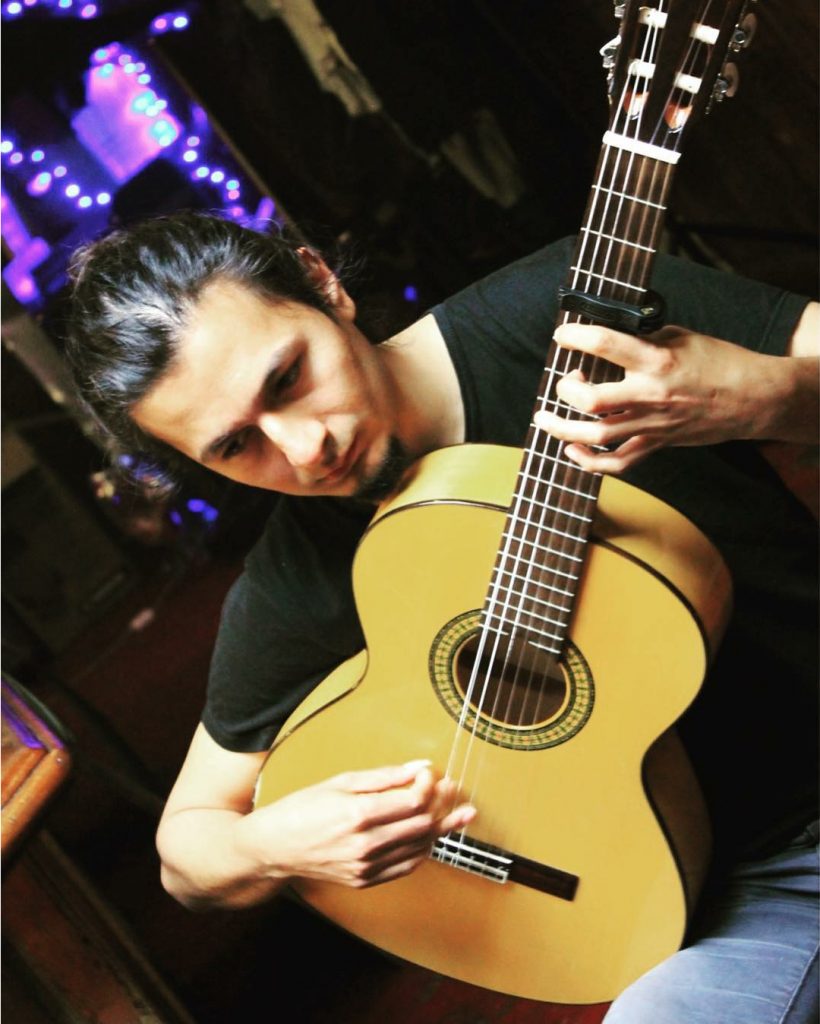 Bryan Reyes Rodriguez performs nationally and internationally in classical and flamenco guitar. Together with flamenco group Paso a Paso, he leads a contemporary exploration of classical and spanish influenced music and traditional flamenco dancing.
---
Mi Piace
Choreography: Briar Adams
Performed by: Sophia Imrie Gale
Music: Mi Piace by Aldevis Tibaldi's London Jazz Ensemble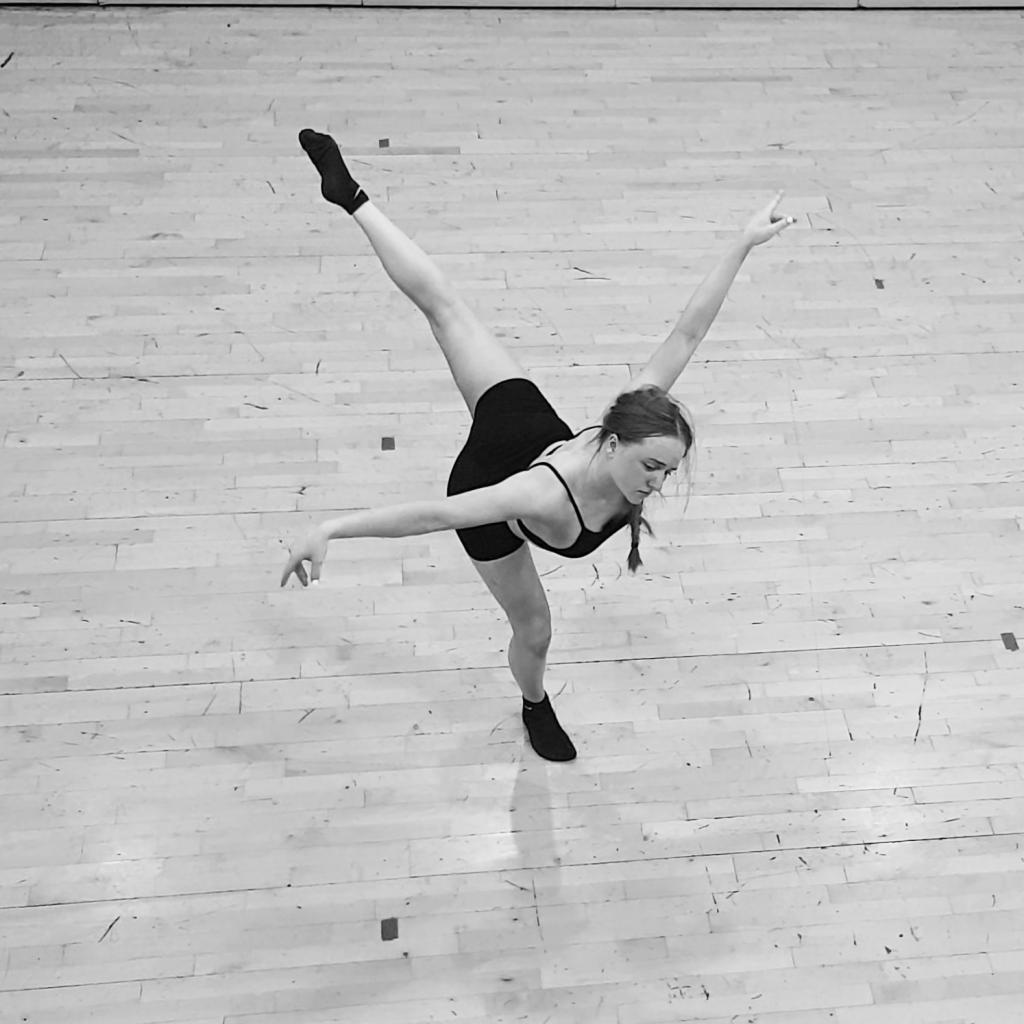 London Jazz Ensemble lead by Aldevis Tibaldi and featuring Sophia's father Chris Gale bring us this mellow and warm track from the Ensemble's latest album twentysix three.
Briar Adams's choreography reflects on warm evenings at the beach and a cheeky drink at a secret speakeasy… relaxing and dreaming of romantic getaways as nightlife returns to London this summer.
---
PRML
Choreographed and performed by: Briar Adams
Music: Gnossienne by Satie performed by David Adams; Piano 9ths by Stephen Packe
Choreographed and performed by: Briar Adams
Music: Gnossienne by Satie performed by David Adams; Piano 9ths by Stephen Packe
Briar is the Artistic Director of HackBallet.
She regularly performs and teaches in the UK and Australia, and advocates on a number of social issues including #metoo, workers rights and universal health care.
This work is a fragment of Briar Adams' PRML, developed online during London's lockdown.
Considering the rituals of masking and unmasking, covering and cleansing, breathing and restricting, PRML connects to universal themes of mortality.
Starkly confronted by images from the early days of the global pandemic in 2021, and touching on the constraint of Briar's experience of spinal cord injury and partial paralysis, PRML is inspired by the need to return to deeper instincts of connecting to earth and body, and the desire to personalise and creatively transform the facelessness of PPE.
Briar plays with a present day twist on the century old Enrico Cecchetti port de bras exercises, seeking to incorporate the threads of history and tradition that morph and mutate in new directions in response to the immediate needs of the moment.
Featuring a recording of Satie's Gnossienne for piano, played by her father, composer David Adams, this choreographic fragment makes reference to the digital presence and physical distance of family experienced by many in these challenging times.
---
Come with us
Choreographed by: Briar Adams and Sam Rodulfo
Performed by: Sam Rodulfo
Music: Come with us by Stephen Packe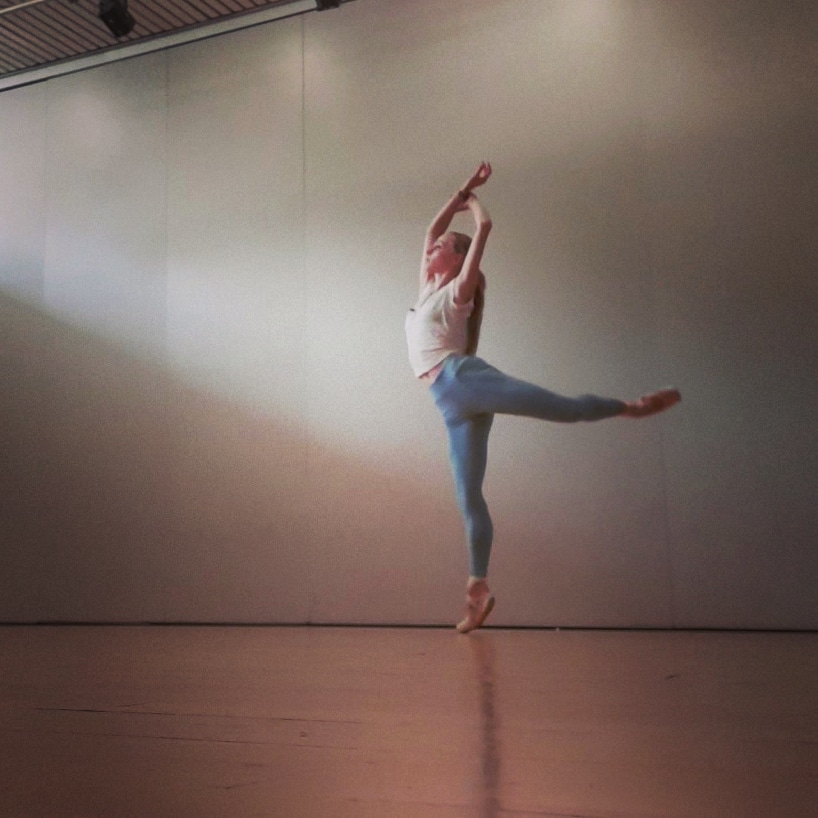 After graduating from London Studio Centre in 2016, Sam has worked with ballet companies in the UK and abroad including Ballet Theatre UK, Vienna Festival Ballet, The Johann Strauss Gala, The State Opera Varna and The Russian State Ballet of Siberia. She joined English National Ballet for their production of The Nutcracker at the London Coliseum for their 2020 Christmas season.
Sam's repertoire includes Swan Lake, The Nutcracker, Cinderella, Sleeping Beauty, Coppelia, Romeo and Juliet, Giselle, Alice in Wonderland, Don Quixote, Prince Igor and West Side Story.
Sam is passionate about pushing the boundaries of ballet and is excited to explore neoclassical and contemporary work, and in her guest teaching engagements, is dedicated to nurturing the next generation of budding dancers.
In Come with us, Sam combines fierce contemporary energy with technical departures from classical ballet pointe technique in this exploration of strength and modern femininity.
---
Latin | Contemporary Dance
Choreography: Leo Udvarlaky
Music: Bryan Reyes Rodriguez, Agoney Perdomo Hedz, Dalia Rosano and Juan carlos Barba Jiménez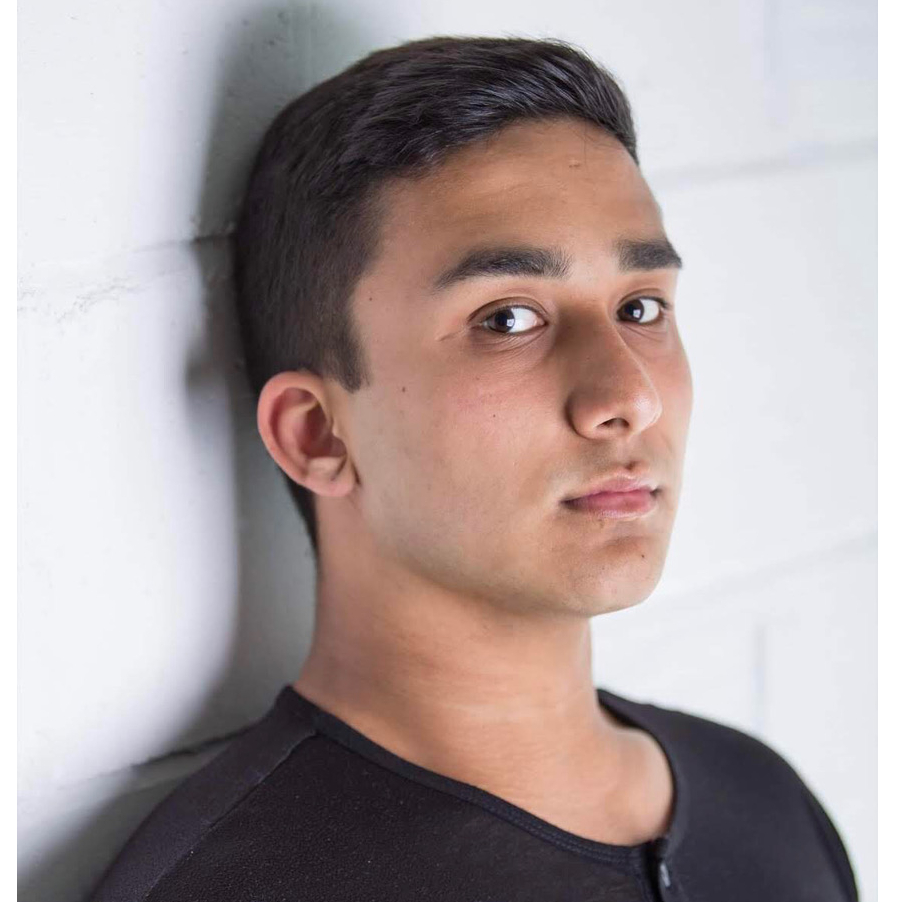 Leo has trained in Ballroom and Latin for over 10 years competing all over the country. Leo has also been a part of various youth dance companies, including the National Youth Dance Company 2019-2020 with Russell Maliphant. Currently, Leo is studying Dance and Musical Theatre at Performers College, Essex.
Leo fuses contemporary dance and latin styles in this intriguing improvisation performance, giving a nod to the social history of latin dance, embedded in and embraced by a culture that celebrates music and dancing for everyone, every day, in every place… on the street as much as on the stage.
---
Footfalls echo
Choreographed and performed by: Nandita Shankardass
Music composed and performed by: George Cooke
Nandita Shankardass is a performing artist, choreographer, movement facilitator and teacher.
She has performed with various dance companies in a range of classical, neoclassical and contemporary repertoire internationally. Nandita collaborates with various artists to bring stories and ideas to life through the arts and teaches dance and movement to the community.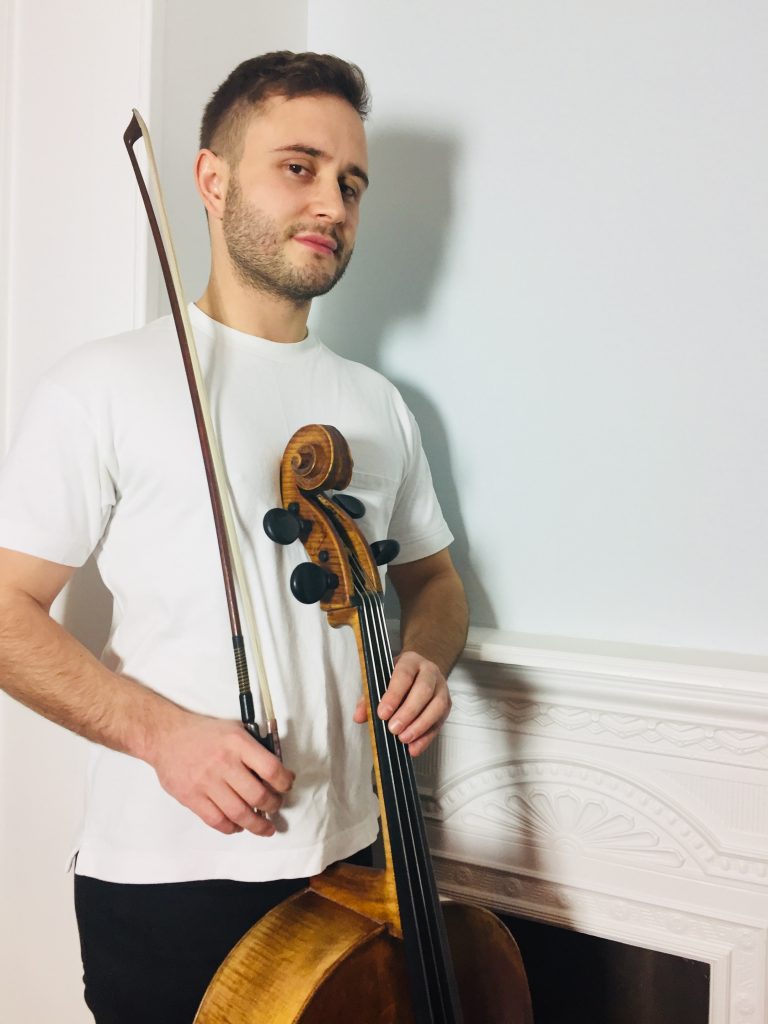 George Cooke is a cellist and composer.
He has performed internationally, and his composition has been broadcast by the BBC, and at various Oscar-qualifying festivals.
'Time present and time past, Are both perhaps present in time future, And time future contained in time past'
A meditation on the nature of time and the way it shapes our lives.
Reflecting on the past, anticipating the future and trying to reconcile them in the present, contemplating how our states of being can be influenced, driven and moved by the concept of time.
This collaboration between cellist George Cooke and movement artist Nandita Shankardass explores stillness and speed, energy and status. Western and eastern music and movement disciplines have informed the creation process of the work which is built around choreography, composition and improvisation.
'We shall not cease from exploration
And the end of all our exploring
Will be to arrive where we started
And know the place for the first time'
4 Quartets by T.S. Eliot
---
Dinner Jacket
Choreography: Briar Adams
Performed by: Sophia Imrie Gale and Clyde Gembickas
Music: Dinner Jacket by Aldevis Tibaldi's London Jazz Ensemble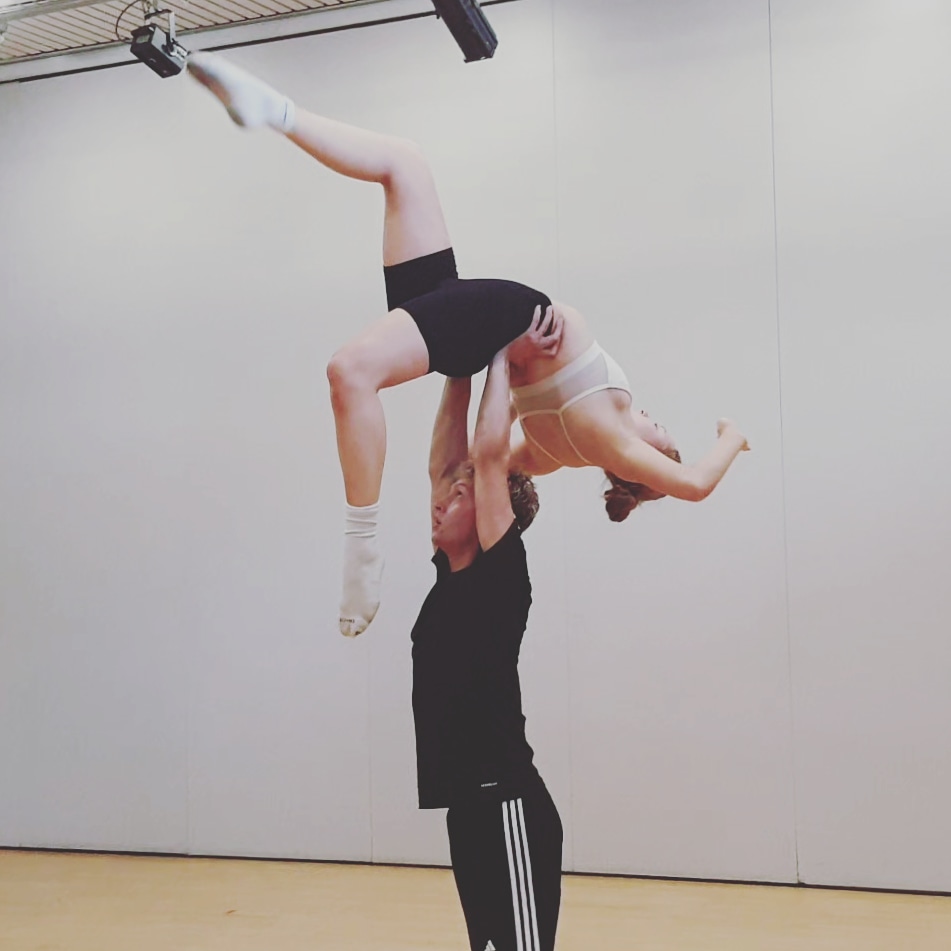 Clyde and Sophia kick up their heels in a fun and frisky frolic fusion of contemporary ballet, musiom/clydeandsophiacal theatre and latin styles. Dancing to the London Jazz Ensemble's Dinner Jacket, the cheeky speakeasy theme calls back to times past when frivolity and sass brought back smiles and put hardship behind us.
www.instagram.com/clydeandsophia
---
Melpomene
Choreography: Kim Mendez
Performed by: Kim Mendez, Suleiman Suleiman, Fionuala Power, Teresa Thornber-Mann
Music: A Thousand Feet of Sound, Joseph Bertolozzi (2016)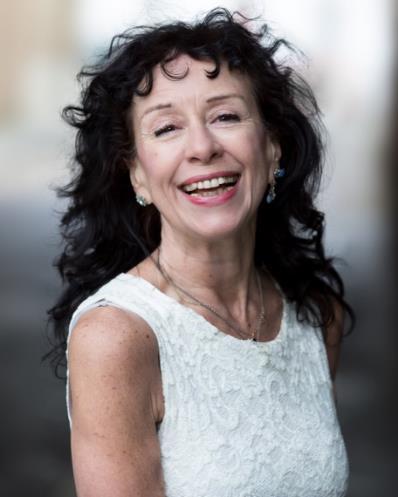 Kim Mendez trained in the Cecchetti Method of ballet, and began her professional dance career with the Scottish Ballet, touring with stars including Margot Fonteyn and Rudolf Nureyev.
Kim continued her career as a dancer in major West End theatre and film productions such as Yentl (1983) and Labyrinth (1986) and performs regularly with The Royal Ballet at the Royal Opera House as an actress.
Kim now produces and choreographs for her London-based dance company Mendez & Co and teaches Cecchetti ballet at
Pineapple Studios in Covent Garden.
Fionuala began her professional dance career in the early 90's with The Royal Ballet before moving to New York to perform with The Merce Cunningham Dance company. After returning to the UK, she was invited to join the Jonathan Burrows Dance group and toured for two years with The Matthew Hawkins Dance company. She then joined choreographer Wayne Mc Gregor's Random Dance company. Fionuala was invited to perform and create choreographic dance pieces in India, Cambodia and Sri Lanka for children in schools and orphanages. She then went on to choreograph for Sage Dance Company in London while collaborating on the production of her solo-performance work with animators and visual artists both in London, Rome and Holland.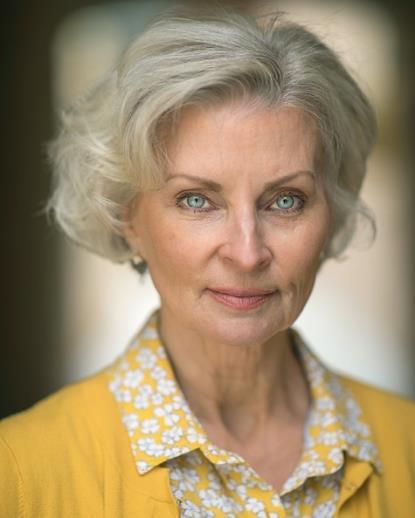 Teresa trained at The Royal Ballet School and went on to perform extensively with ballet companies across Germany. She was awarded a choreographic diploma under Leonide Massine and assisted in Rudolf Nureyev's production of Sleeping Beauty which was originally created in 1966. This ballet is hailed as one of the most technically exciting and richly entertaining productions of Marius Petipa's masterpiece. Returning to London, Teresa established her career as a dancer in West End theatre productions, working with choreographers such as David Toguri, Anthony van Last, Denise Shaun and Arlene
Philips. She featured as a tango dancer in the original Evita and continues to perform in various television and music video commercials.new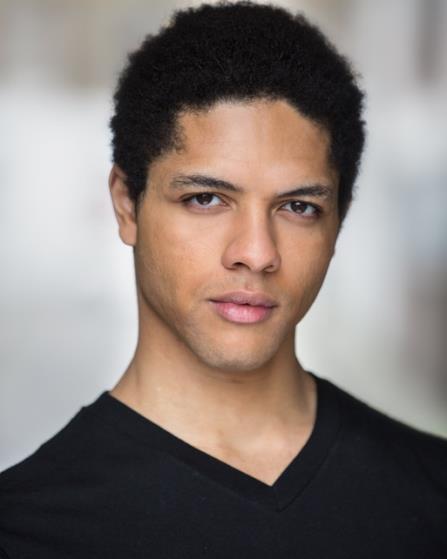 Suleiman is an actor, dancer, writer and theatre maker who has performed with world-leading theatre and opera companies including Opera Holland Park and The Royal Ballet.
In September 2020 he was cast to play the lead role of Adam (from Adam and Eve) by the acclaimed British director David Batty for his forthcoming feature film, The Covenant.
Suleiman studied Drama and Theatre Arts at Goldsmiths and won a scholarship to further his actor training at the Mozarteum University of Salzburg. He founded Kabukimono in 2019 as a space for curating highly evocative live-performance events inspired by the 400-newyear-old Japanese art of kabuki. Suleiman will be performing in a new production of Rigoletto directed by Oliver Mears at the Royal Opera House in September 2021.

Conceived by Kim Mendez in March 2020, the idea for Melpomene reflects the darkness, tension and isolation felt across the world when lockdown restrictions were imposed.
Kim's work responds to the deepest needs and emotions of human beings who were not able to feel human.
In this fragment of the work in progress, Kim and dancers explore five archetypal characters: Happy, Sad, Doctor, Jester and The Malevolent Mole.
A series of sporadic scenes invoke the illumination of sheer courage, hope and ambition as they seek to prevail over evil.
The full premiere of this work will be presented by Kim Mendez & Company on 5th September 2021 at Farm Street Church in Mayfair.
---
Ocean Bloom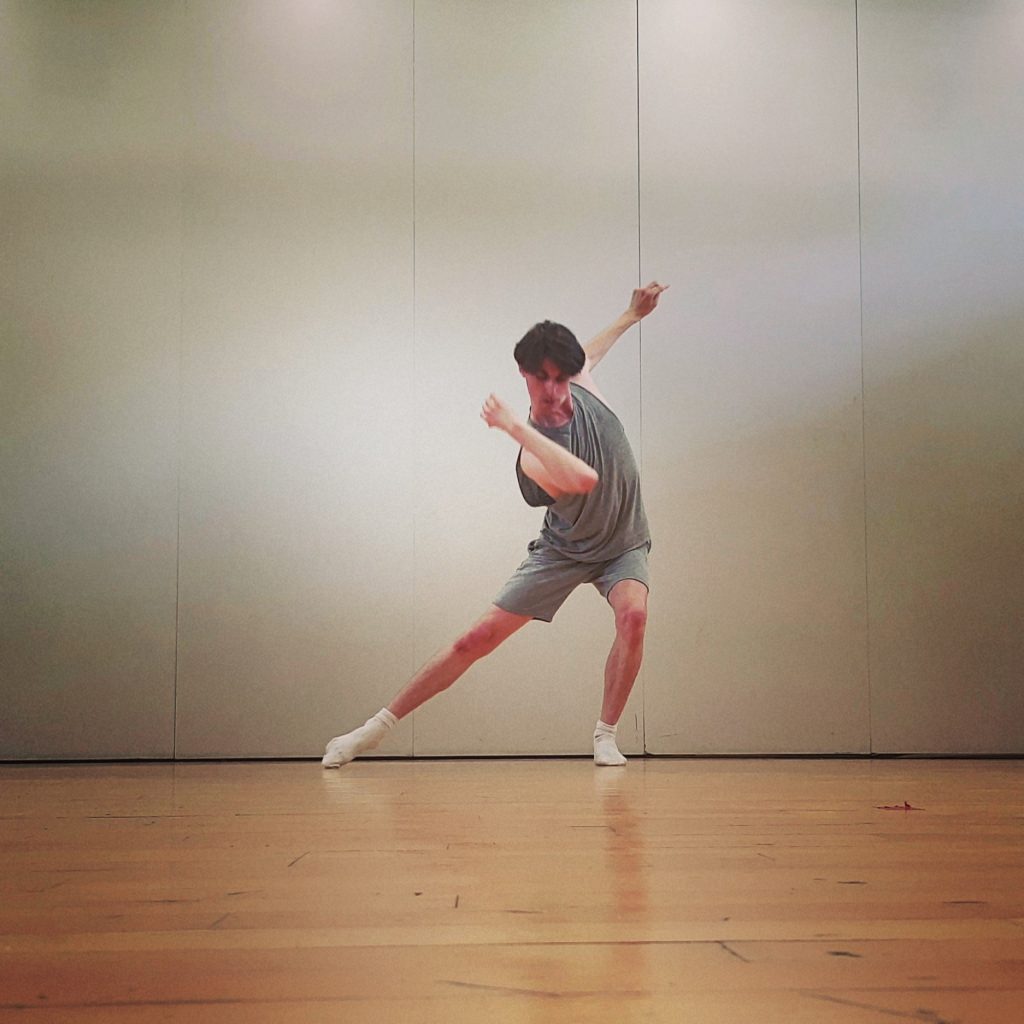 Choreography: Briar Adams
Music: Bloom by Thom Yorke arranged and played by Josh Cohen
Performed by: Company
A universal sigh
And while the ocean blooms
It's what keeps me alive
So why does it still hurt?
Don't blow your mind with whys
---
Acknowledgements
---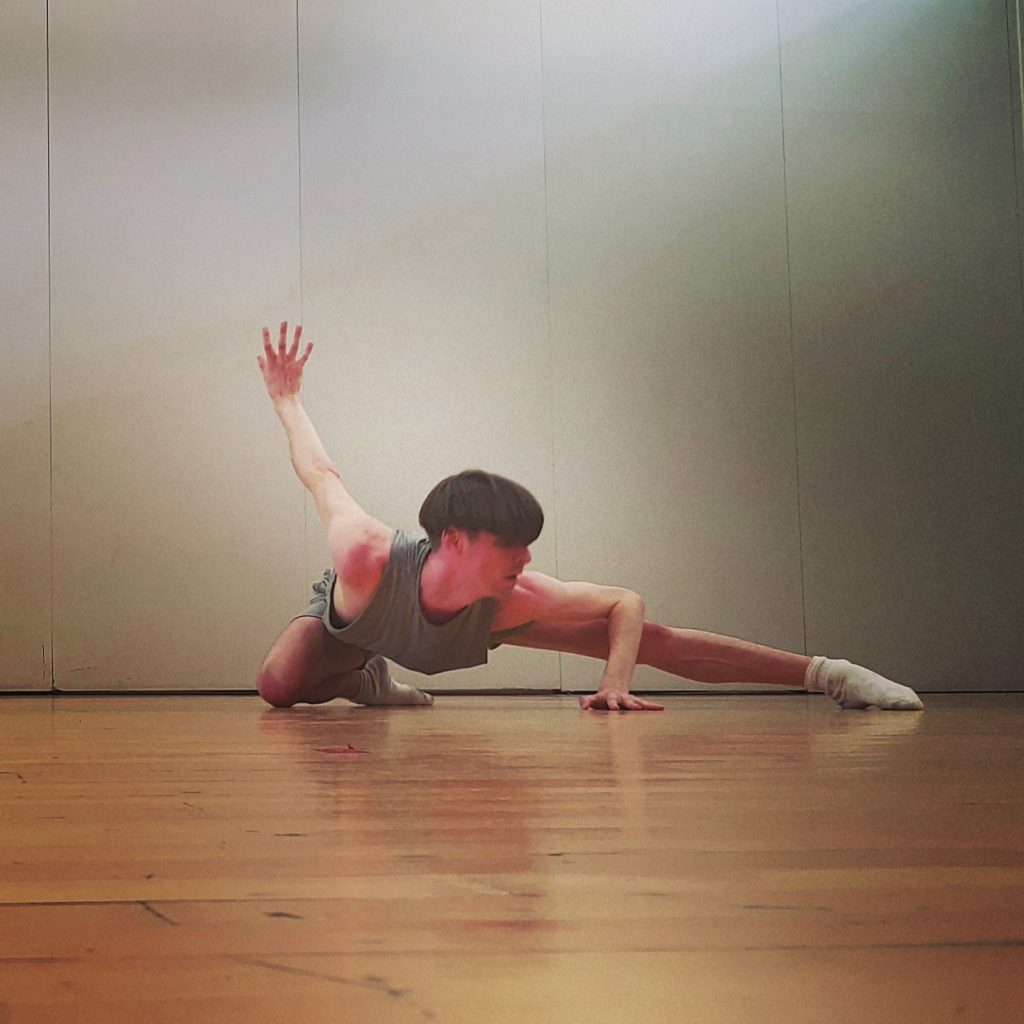 Briar Adams and HackBallet would like to thank Thomas McCann, Alexia Tonkin, Redwin Agelou-Mezian, Sally Marie, Alexander Kovaleski, Bromley Valley Gymnastics Centre and the team at New City Fitness for their support in making EMANATE possible.