Short Story
We are moving ONLINE during the 2020 coronavirus pandemic. Join us for a contemporary ballet inspired workout and Pay What You Can!
LIVE Online Classes – Pay What You Can
by Hack Ballet
£100.00

Funding Goal

£21.00

Funds Raised

Campaign Never Ends

Campaign End Method
Minimum amount is £1
Maximum amount is £99
Put a valid number
Global, United Kingdom (UK)
2 Campaigns | 0 Loved campaigns
Campaign Story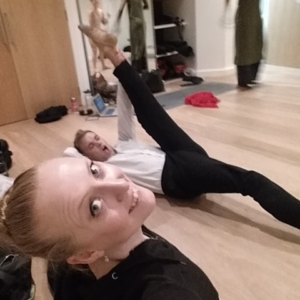 During the 2020 COVID-19 crisis lockdown, we'll be delivering online classes to help you keep moving, take care of yourself and be part of our creative community.
Everyone is experiencing the uncertainty and stress of the current times, and we want all of you to be able to participate in these sessions and share your enthusiasm and experiences with us.
We would greatly appreciate it, if you are in a position to do so, if you are able to contribute a fee for taking part as you normally would in a dance class. You can also share our updates with others and help grow awareness about our programme, so people anywhere in the world can connect with us and share our work.
We look forward to seeing you back in the studio when the crisis is resolved…. until then, tune in on Instagram, Twitch and YouTube! More channels may be added later, watch out for our updates.
Stay Safe. Stay Home.